I got the idea for this from a series on YouTube called Steam Train where they try to play through everything on their steam account. I have way too many games anyways so it is a bit ambitious of me to take this one but I'll give it a go. I won't be playing through sandbox/strategy games because some of them never end, and it would take ages. So, I suppose this is just notes for myself, so I can look back and see which games I did play, which ones I enjoyed and not. If I didn't like the game, I have most likely removed it from my steam library for good so this will be like a cleanup too.
Blood Omen 2: Legacy of Kain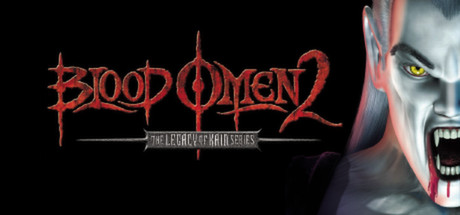 This wouldn't launch at first, and when I did get it to launch properly, it kept crashing on the intro screen. So the game is probably too old to work on Win10 or any of the compatibility modes. 0/10
Book of legends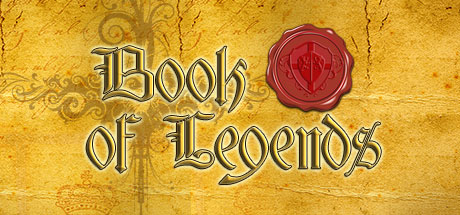 This was one of the first puzzle games I ever played through fully. It's a hidden object and puzzle game in one. It's not too varied, and the ending was kinda a cliffhanger but I do have fond memories of it. I'll give it a 6/10, for nostalgia's sake.
The book of unwritten tales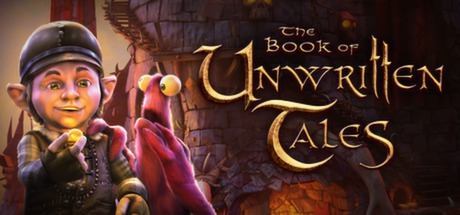 This is a point and click adventure game, and it's one of the largest I have played in the genre. It has about 20 hours of gameplay, and a looot of puzzles and items that you need to combine so it'll keep you busy for a long time. The graphics are quite good, the dialogue is quite humorous, I'd give it an 8/10 because no game is perfect.
The book of unwritten tales: The critter chronicles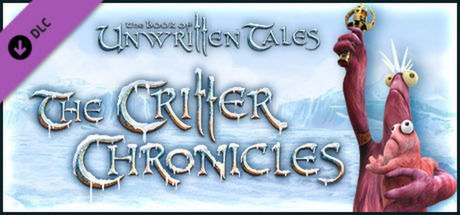 This is set to be a prequel to the previous game. Ironically I accidentally played this first anyways, even though I bought the other one first. It has the same kind of style, but follows a different story, the character in this you meet later in the other game. I have to give this the same rating as the other, because it's just as good. 8/10.
Borderlands 2
This is an open word first person shooter, and I think the series is most known for it's cel shading visuals. It's kinda cartoon-y, but still not at the same time and I think it's a really good game. I'm not exactly good at FPS games, but this one is quite enjoyable and not too difficult, the story lines are quite humorous too. I'll give it a 8/10.
Borderlands: The pre-sequel
This was released after B2, but the story is set between Borderlands and Borderlands 2, and it focuses on the antagonist from B2, Handsome Jack. It plays pretty much the same way as the previous games. So if you liked Borderlands 2, you will like this. It's also worthy of a 8/10.
Botanicula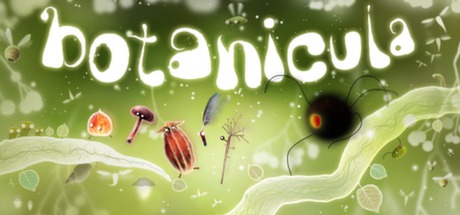 This is a point and click adventure game following the story of five cute little creatures. They all live in a magical tree but a spider like monster is sucking the life out of it so you have to find the last seed to replant the tree. The visuals are stunning, and although the puzzles can be a bit tricky, it's a really good game. I'll give it a 7/10.
The Bridge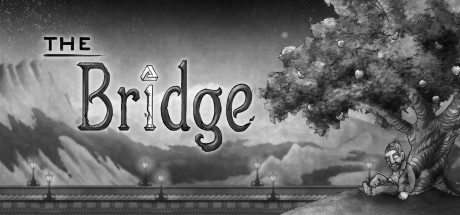 This is a hand drawn, black and white puzzle game. Gravity plays a big part of the puzzles since you have to rotate the world in different directions to reach your goal. It is fairly well made for being an indie game and I've had lots of fun with it. 7/10.
Broken Sword 5: The Serpents Curse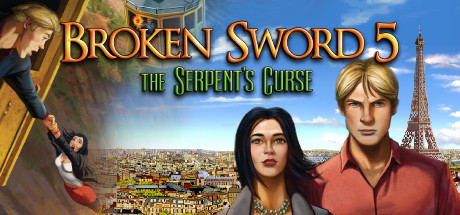 When I first purchased this in a bundle, I expected it to be a RPG from the title, but it is another point and click adventure game. You investigate the theft of a painting and use the mouse to navigate around. It looks fairly well made, and figuring things out can be quite challenging. I have, however, played better point and click games. 6/10.
Brothers: A tale of two sons
This game is very interesting, because you control two characters at once. It's recommended to play with a plugged in controller to make it easier. It follows the story of two brothers, and the in game language isn't "real", so to say, so you mostly just see the visuals. It's a beautiful but sad game. 8/10.
Bully: Scholarship Edition
In this game you play as Jimmy Hopkins, a guy trying to rise in the ranks in his school, Bullworth Academy. It's fairly open world but you also complete missions, whether its beating someone up or finishing classes. I think the game is a lot of fun, and even if it's an older game (released in 2006), it's still considered a good game now. 8/10.
Have you played any of these games?